Our other range of crates and services
Below are some of our other products. These products are very specific and dedicated to a specific sector, such as the gauze trays and coasters for the flower bulbs, the potato crates and chicory chests for the agricultural sector, or box pallets, for example for export. Almost all of these products can also be made-to-measure, are made of sustainable wood and have ISPM 15 certification.
Interested in one of these products or services?
The various products, such as mesh trays, chicory boxes and potato crates on this page are only a small part of what we can produce. During the year we also make other tailor-made wood products. Curious about what else we can do and our complete range? Read more about the other products of the Kistenfabriek further on this website.
Interested in one of these types of crates? Please contact us via 0031-252-211221 or fill in the quotation form without any obligation.
Gauze trays
For more than 100 years, the Kistenfabriek has been specialized in the production of wooden mesh trays. These are used as storage containers for the flower bulbs. Our mesh trays can also be personalized with your name and / or logo.
Pallets
We also make 75×50 cm coasters in various designs, matching the gauze troughs.
Of course we also produce 80×60 cm coasters for the lily crates.
Grow boxes
Grow boxes have also been our specialty for almost a century. We can customize growboxes for your flower bulbs. Both for indoor or outdoor use. Because of our location in relation to the bulb region, you are therefore at the right address.
Chicory boxes
We also make growing boxes for chicory. We also make this tailor-made and possibly completely ready for operation. We include all your wishes regarding the execution in the production. In this way you as a customer are assured of the chicory boxes that fit your situation.
Potato export crates
Potato crates for export is the only product that we do not make custom made. Our high quality crates for the seed potato are used to ship seed potatoes to countries such as Bangladesh or Sri Lanka. All our used wood has the necessary ISPM 15 certification for export.
Show crates
You see it in every garden center; show crates for flower bulbs or seeds. You can also order and order these at the Kistenfabriek. So you are always assured of a unique wooden presentation box for your store or your product!
Box pallet
You are also at the right address for the box pallet at the Kistenfabriek. These are used by our customers for the export of flowers and perennials. Our box pallets can be ordered in various sizes and, if required, provided with ISPM 15 certification.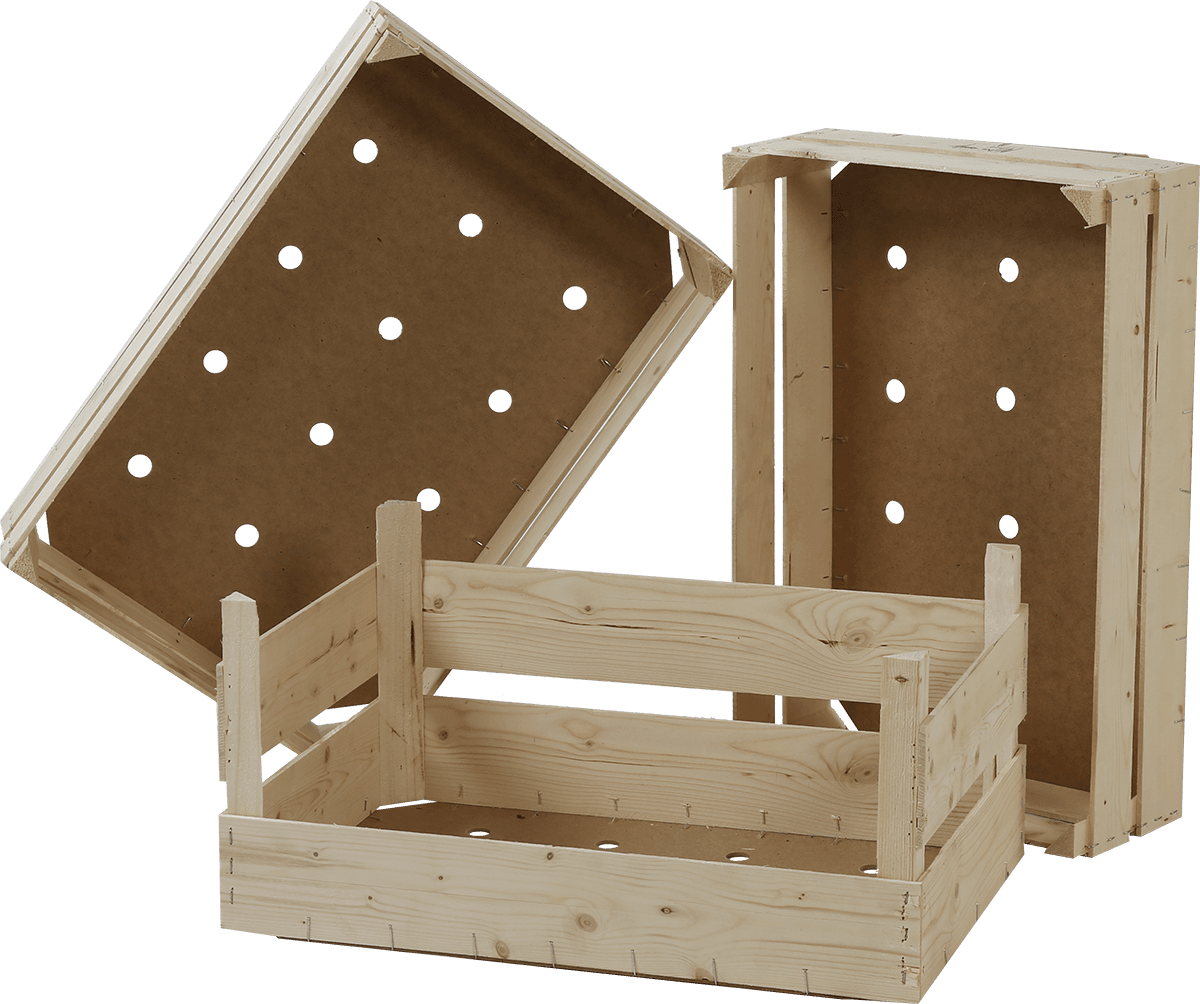 KE export boxes
Cool and export boxes are extremely suitable for transporting all types of bulbs. In addition, they can also serve as a presentation tool in the store.
Flower Picking Boxes
For years we have been producer of Flower Picking Boxes. These are available in various versions, such as the "Heemskerk" or "West Friese". As you have come to expect from us, everything can be adjusted further to your wishes.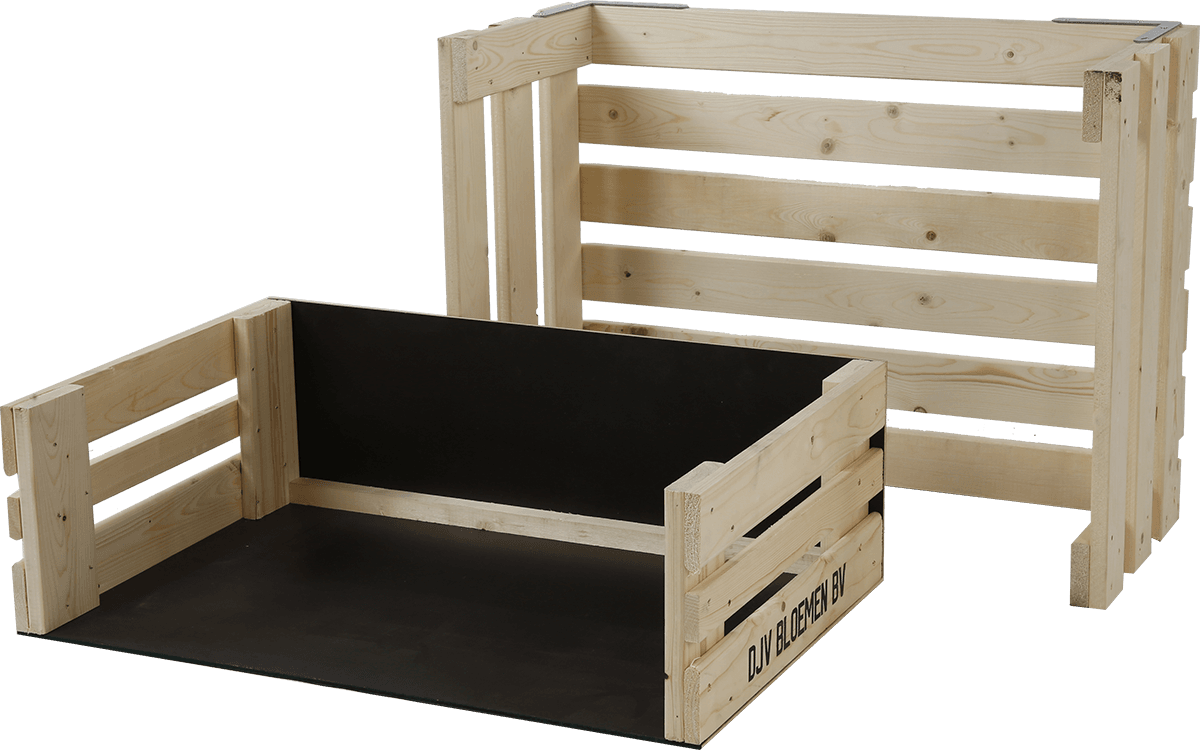 An overview of
our products
---